Why Choose Movement and Wellness Pilates?
We opened Movement & Wellness Pilates with the goal of creating a friendly and non-competitive haven for learning and practicing Pilates in Westchester County. Pilates goes beyond the realm of traditional exercise, by offering a path to complete mind-body wellness. We wanted to reflect that, by making our studio un-intimidating and warm. The Pilates method is the original "functional exercise" and its inventor, Joseph H. Pilates (1880-1967), was a genius movement innovator, who was light-years ahead of his time. He invented the concept of "core" strengthening that is now so ubiquitous. Although his method has become more widely recognized only in recent years, it has survived for over 90 years, because it works. Pilates is a comprehensive system of over 500 exercises that strengthen the entire body, while increasing flexibility. Our approach to teaching Pilates is far from cookie-cutter. Each lesson is different and completely tailored to your needs. See you at the studio!
Pilates for Men
Although Pilates is a rigorous and intelligent workout system created by Joseph Pilates for other men (including soldiers, police officers, professional boxers and ice hockey players), it is currently more frequently associated with women. Male elite athletes however, have been practicing Pilates for years. Countless athletes credit Pilates with improving their performance and preventing injuries. Numerous NFL, MLB and NBA teams incorporate Pilates into their training and some NFL teams even contractually obligate their players to practice Pilates.
In a USA Today article on Pilates for male athletes, Jason Kidd, the former NBA point guard and current NBA coach was quoted: "After one session I was energized. From that point on I was convinced it was a great workout. Pilates has made me quicker, more explosive." Kobe Bryant, Lebron James and Dwayne Wade practice Pilates. The NFL's Greenbay Packers and MLB's Milwaukee Brewers are among the many teams with fully equipped Pilates studios at their training facilities.
Billy Demong (Nordic Combined and Cross-Country Skiing) and Shani Davis (Speed Skating), who represented the USA at the 2014 Winter Olympics, practice Pilates to give them an edge.
Pilates for Golfers
Thanks to its focus on core strength and spinal flexibility, Pilates is an ideal exercise program for golfers. It helps address the physical imbalances created by the one-sided nature of the sport. Pilates helps prevent injuries and improves mental focus. Pilates disciples include David Duval, Annika Sorenstam and Kelli Kuehne. Other devotees are Andrew McGee, Carin Koch, Grace Park, Betsy King, Bruce Harmon and Tiger Woods.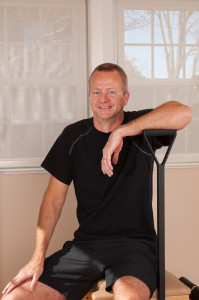 Pilates for Children and Teenagers
Learning Pilates at an early age, teaches our children to move mindfully, take care of their bodies and stay strong and flexible for a lifetime. Teenagers, who play sports, dance or compete in gymnastics, can improve their performance and help prevent injuries by applying the Pilates principles to their sport. While we enjoy watching our young athletes become stronger and more aware, we also derive great satisfaction from our work with inactive teens. Many parents have brought their overweight and inactive child into the studio and have been amazed to see them enjoy exercise for the first time in their lives.
Pilates for Women
While Joseph Pilates' original following included dancers, professional athletes and acrobats, Pilates has always had a wide following among women from all walks of life. The method's emphasis on graceful, healthy movement and toning without creating excess bulk was very appealing to the prominent New York City socialites, who flocked to his studio during his lifetime, after seeing his method featured in fashion magazines. Today, Pilates is widely recognized as the ideal holistic exercise method for addressing the particular concerns women have (e.g. pregnancy, postpartum recovery, osteoporosis etc).  Many of our clients first came to us during pregnancy, looking for a way to maintain strength and stay comfortable in their changing bodies. For mothers, the core strength developed through Pilates helps prepare for the demands of labor and speeds post-partum recovery. Women affected by osteoporosis need particular care and attention practicing the Pilates exercises they need for bone health, while staying safe. Women who have had mastectomies can benefit from Pilates to regain strength and range of motion. The benefits of Pilates for women are numerous and evolve, as a woman's needs change throughout her life.
Pilates for Older Adults
Pilates is gentle on the joints, safe and effective, making it ideal for older adults seeking to maintain an active, healthy lifestyle. Pilates improves and maintains flexibility, strength, joint stability and balance, all of which can be of particular concern to older adults. Many Pilates practitioners enjoy Pilates well into their 80's and 90's and credit Pilates with adding to their vitality and quality of life. Some of the most respected Pilates master teachers are in their 80's and 90's now and still practice this beautiful method of exercise daily.
More Information